How to Distinguish Handmade Rugs
05/05/2015
Back To Blog
Handmade Oriental rugs cost a fortune. They're often collective items and unique in terms of pattern. They're expensive and of great value because it takes years to get ready since they're woven by hand. So, the last thing you would want when buying new Persian rugs is to be fooled. Machine made rugs might have the same beauty as handmade ones but they would lack the unique appearance and texture. Handmade ones are extraordinary and made of natural colors and that's why the rug cleaning service must be careful. So, let's take a look of how you can distinguish handmade ones before you invest in new rugs.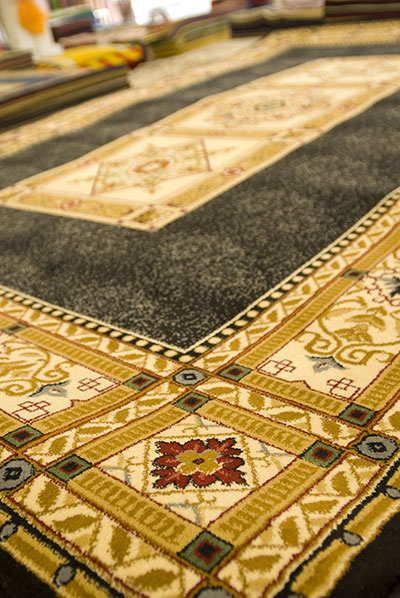 Learn how to be sure of your choice
Whichever method used, it takes years for weavers to finish a handmade rug. They weave the knots by hand and that's what makes them so special. The best way to check whether they're authentic handmade or not is to examine the edges and the back of the rugs. Depending on their size hand knotted rugs require the right size loom for their production and are knotted by hand. The weaver works his/her way from bottom to top and inserts the knot in the rug's foundation tying them up to create the piles. The threads run along the length of the rug making up its fringes.
Another method for handmade rugs is flat weaving. These are mostly made by cotton or wool and use different looms to make the rug without knots. So, they are more flat. In either case, handmade rugs won't be uniform. If you look at the back side, you'll notice that machine-made ones are uniform and there are no differentiations in the color. Handmade ones will have inconsistencies. They might be thicker in some areas and even have color changes from one end to the other. This is due to the fact that natural materials are used for the dying of the fibers. Machine-made rugs would have stitched fringes while handmade rug fringes will be the extension of their foundation.
Some handmade wool rugs might also have silk to enhance certain parts of the pattern's design. Their knots are tighterand the design of the pattern is apparent at the back side as well. A different collection would be the hand tufted rugs. These are also made by hand with the use of a special drill gun, which penetrates the pile in the foundation to create the loop pile and if this is sheared, it's called cut pile. These rugs are made quicker but do not have the same value as genuine handmade rugs. With good rug cleaning, your investment will last for generations.