Are Carpets Dangerous?
09/12/2014
Back To Blog
How dangerous can the soft, beautiful carpets lying on your living room be? How suspicious are we of their threats when we are lying on the floor playing with our pets and children? Nothing ever appears in its full dimension! When you sneeze and cough after sitting on your wool rugs for a while, it can be directly related to the condition of the rug. Is carpet cleaning enough to get rid of such problems or are we threatened by something bigger?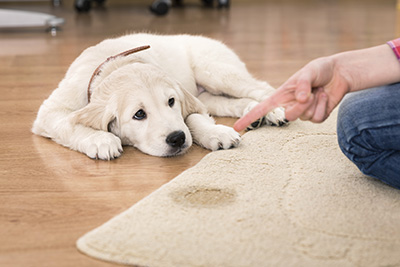 The truth is that carpet maintenance is necessary. It eliminates the dangers threatening to take our good health away. It removes all dust allergens, which cause our health to deteriorate. Carpets can be easily polluted by air dust, dirt we bring with our shoes, food spills and pet urine. The human organism is susceptible to such pollutants and will sicken us if constantly inhaling and coming in contact with such allergens. Stain removal and the good cleaning of all carpets will have good effects on our health. The question is: does this suffice?
What makes carpets threatening?
Carpets become dangerous when they are filthy or contaminated with mold. Even if stains are hard and mildew hard to remove, there is still a chance to save our health and the health of our carpets with mold removal and cleaning. The problem may begin when you think it is over. A new question arises now: what products do you use for rug cleaning? How innocent are they? Up until recently most products sold in the market contained chemicals, which could cause terrible problems to human health or to the health of our pets. Many of them contained toxins and their fumes caused even worse problems than filthy carpets.
It's not coincidental that most people started using home products again. White vinegar and baking soda became fashionable once more and when people must handle hard stains, they seek ecofriendly products. In this case, it's important to check the labels of the products meticulously. Chemicals might be carcinogenic and cause awful health issues. They won't only deteriorate the health of your family but they will return back to the atmosphere, spilling in the drain and come back to us through the air we breathe and the water we use. Keeping clean carpets is important but it must be done the right way.